About Us
Dr Miriam Bartlett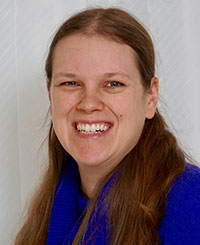 Dr Bartlett studied Medicine at the University of Melbourne, after completing the Bachelor of Science - Science Scholar Program at Monash University. Before completing Medicine Dr Bartlett had already developed a desire to train as an Endocrinologist. After completing her medical degree she went on to complete Physician Training including 3 years of training in Endocrinology. Dr Bartlett has worked at Eastern Health, Austin Health and Western Health throughout her specialist training.
Dr Bartlett believes in patient centred care with a real focus on dealing with the issue that the patient sees is the most important. Dr Bartlett believes that education is important and works towards patients gaining skills in how to best manage their own medical condition. Dr Bartlett has a passion for technology and is always keen to see how the new technology can be used by her patients to make life easier with a chronic medical condition. For patients with Type 1 Diabetes Dr Bartlett is familiar with insulin pumps, continuous blood glucose monitoring and the Freestyle Libre meter. Her staff are also familiar with insulin pumps and can do pump downloads at each appointment.
Dr Bartlett completed her Endocrinology training at the end of 2010 and opened her private practice in Endocrinology in March 2011. She is also employed as an Endocrinologist at Eastern Health, mainly focusing on the care of young adults (age 18 - 30) with Type 1 Diabetes. Dr Bartlett has rooms at Mooroolbark & Cowes.
Please call 9725-3003 for all appointments.